Custom Home Building: Elevate Your Lifestyle
Have you ever walked into a home and felt that it was meant just for you? Everything, from the floor plan to the finishing touches, echoes your style and personality. That's the allure of a custom luxury home, a unique residence crafted to reflect your individual tastes, lifestyle, and aspirations. With the increasing demand for unique living spaces, more homeowners are gravitating towards the concept of custom home building. Here's why you should too, and why partnering with a specialist builder like Homestead Building Company can make your dream home a reality.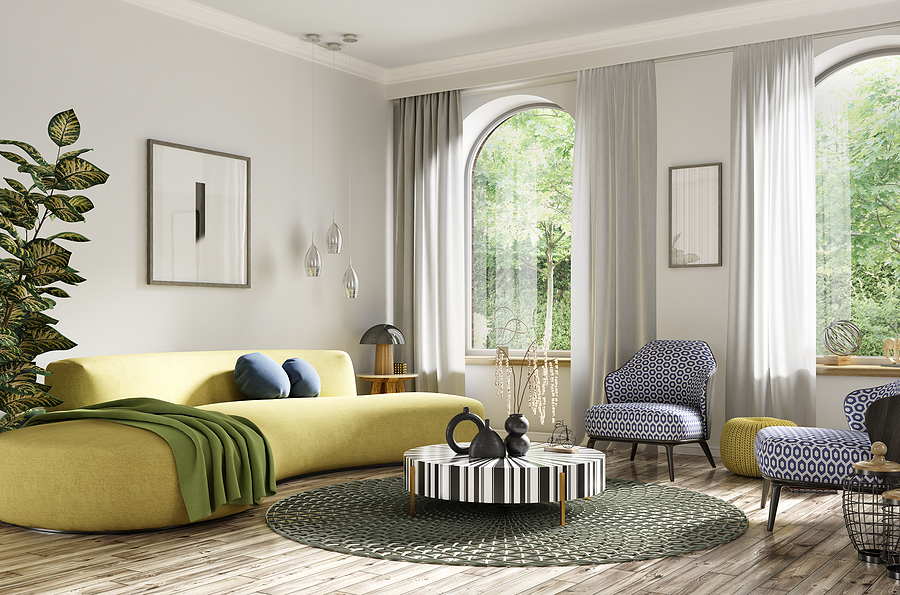 Benefits of a Custom Luxury Home Design
Personalization at Its Best: The primary advantage of a custom home is the ability to get a home that's tailored for you. From the number of rooms, their sizes, and their orientations, to the type of flooring, the lighting fixtures, and even the doorknobs — every detail can be handpicked according to your preference.
Optimal Utilization of Space: Custom homes allow you to utilize space more efficiently. Whether you desire a sprawling open-concept living space, an expansive master suite, or specialized rooms like a home theater or wine cellar, the design will reflect your priorities.
Long-term Financial Benefits: While the initial cost might be higher than buying a ready-made home, a custom home can offer long-term financial advantages. The choice of materials, energy-efficient solutions, and modern infrastructure can lead to savings in maintenance and energy bills in the long run.
A Reflection of Your Lifestyle: Whether you're an art enthusiast wanting gallery-like walls or a culinary aficionado dreaming of a gourmet kitchen, a custom home is a canvas for your passions and hobbies.
Enhanced Privacy: A custom home design can incorporate features that optimize privacy. Strategic placement of rooms, windows, and landscape features can create a secluded sanctuary away from the prying eyes of neighbors.
Future-Ready Homes: Thinking of a growing family? Or perhaps an evolving work-from-home lifestyle? Custom homes can be designed to accommodate future needs, ensuring your residence remains relevant for years to come.
 Why Choose Homestead Building Company for Your Custom Luxury Home
Building a custom home is a significant investment, both emotionally and financially. It's essential to entrust this endeavor to a company that understands the nuances of luxury home construction. Here's why Homestead Building Company stands out:
– Expertise in Luxury: With a focus on luxury residences, Homestead Building Company has honed its skills in crafting homes that are not just visually stunning but are also paragons of comfort and functionality.
– Holistic Approach: From conceptualization to completion, they offer a holistic building experience. They are not just builders; they are your partners in realizing your vision.
– Quality Over Quantity: Every home they construct undergoes rigorous quality checks, ensuring that each residence stands the test of time and exudes an aura of luxury in every nook and corner.
– Client-Centric Approach: At Homestead Building Company, the journey of building a home is as significant as the outcome. Their client-centric approach ensures transparent communication, timely deliveries, and a process that's smooth and hassle-free.
– Rich Portfolio: Their portfolio showcases a wide array of homes, each narrating a different story but all united by an underlying theme of luxury, elegance, and meticulous attention to detail.
 Take the Leap into Luxury with Homestead Building Company
Your dream home awaits, and it's just a phone call away. Elevate your living experience and craft a residence that resonates with your personality, style, and aspirations. If you're considering a custom luxury home, there's no better partner than Homestead Building Company. With a reputation for excellence and a passion for perfection, they're poised to translate your dream into a tangible, luxurious reality.
Contact Homestead Building Company today at (919) 556-8472 and embark on a transformative journey toward your dream home.