New Home Construction for Luxury Residences
Building a home from scratch is akin to painting on a blank canvas. It offers endless possibilities and a chance to create a masterpiece that truly embodies your personal style and desires. For those seeking to create luxury residences, the journey towards constructing a new home provides a golden opportunity to curate every detail and ensure a living experience like no other.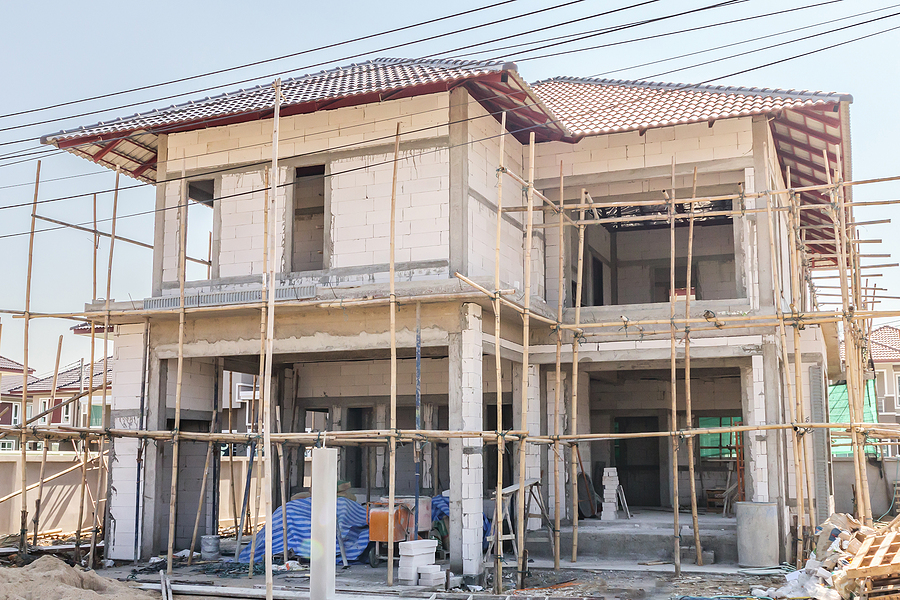 New Home Construction: Why Build From Scratch?
1. Tailored to You: One of the most compelling reasons to opt for new home construction is customization. From the grandeur of your entranceway to the intricate details of your bathroom fittings, every aspect can be chosen to reflect your taste.
2. Latest in Home Technology: New construction allows you to integrate the latest technological advancements. Whether it's home automation, state-of-the-art security systems, or energy-efficient appliances, building from scratch ensures you're at the cutting edge of home technology.
3. Efficient and Sustainable: Newly built homes can incorporate the latest energy-saving materials and designs. This not only reduces your carbon footprint but can also lead to substantial savings in utility bills in the long run.
4. A Healthier Living Environment: New homes can be designed with materials that are less toxic and more sustainable. This means improved indoor air quality and a healthier living environment for you and your loved ones.
5. Higher Resale Value: Homes that are modern, efficient, and customized often have a higher resale value. While a luxury home is often a long-term investment, it's reassuring to know that the value of your property is likely to appreciate over time.
Why Choose Homestead Building Company?
When you're aiming for unparalleled luxury, you need a builder who understands your vision and has the experience to bring it to life. Homestead Building Company is more than just a construction firm; they are artisans dedicated to crafting residences that resonate with luxury, elegance, and functionality.
Specialized Expertise: Building luxury residences is an art form. It requires a keen eye for detail, a deep understanding of aesthetics, and the ability to source and work with high-quality materials. Homestead Building Company has honed this expertise over the years, ensuring that your home is nothing short of perfection.
Holistic Approach: From the initial concept to the final nail, Homestead takes a comprehensive approach. They collaborate closely with clients, ensuring that every desire is met, every challenge is addressed, and the final product is a home that exceeds expectations.
Commitment to Quality: For Homestead Building Company, quality isn't just about using the best materials. It's about craftsmanship, meticulous planning, and ensuring that every corner of your home is built to last. When you choose Homestead, you're choosing a legacy of excellence.
Begin Your Journey with Homestead
Your dream of a luxury residence deserves nothing but the best. It's not just about constructing a house; it's about building a sanctuary, a personal haven that's an extension of your aspirations, desires, and tastes.
If you're ready to embark on this exciting journey, don't do it alone. With the expertise and dedication of Homestead Building Company by your side, you're not just building a home; you're creating a masterpiece.
Reach out to Homestead Building Company at (919) 556-8472 and let's turn your dream into reality.